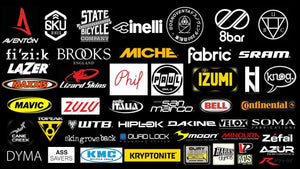 You probably didn't realise how much we actually stock!
With an ever evolving and improving Fixed Gear world, we at Just Ride It invest quality time enhancing our awareness and presence on what brands are creating an impact worldwide.
This has given us a great coverage of products and brands and more importantly giving you, our customers, access to all the brands and products that are in high demand. This is all in the convenience of a local contact that can take the hassle out of sourcing and the risk of import.
Further to this, if you find something that we don't stock, feel free to get in contact and we will do our best to find a solution for you.
Make sure you keep an eye on social media and our web store for any new additions.
Happy Riding,
The JRI Team.
---