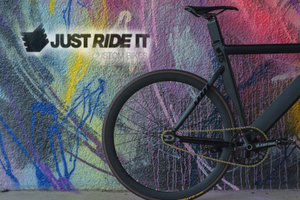 The T5 Street Bike - It came it conquered
Due to the huge success of our T5 bike. Selling over 200 in the first 4 weeks globally. We decided to build more in anticipation for summer in Australia. We launched the bike back in August 2015 having a good understanding of what people like in a bike but we weren't ready for what happened! We pretty much sent one to every corner of the globe.  Getting 10/10 reviews on the looks and performance.
See our review here from Bike exchange https://www.bikeexchange.com.au/blog/t5-race-edition 
We really appreciate your feedback over the past few months and we have done our best to keep the bike at the 
 With a video in the making.. Hopefully that will be ready mid October to show you guys.
We have made some small changes to the next batch coming in. Here is the diff-
* Gun metal decals 
* New improved harder compound brake pads
* JRI Track cranks as standard 165mm/48T
* Internal BB
* 700x25c ThickSlick Tyres
All of the above have been thought about and will improve overall performance. That's evolution! 
(JRI Race Crank below )
We will also be slightly changing our T5 Race Edition. All details to follow.
Thanks for reading! 
---